Manga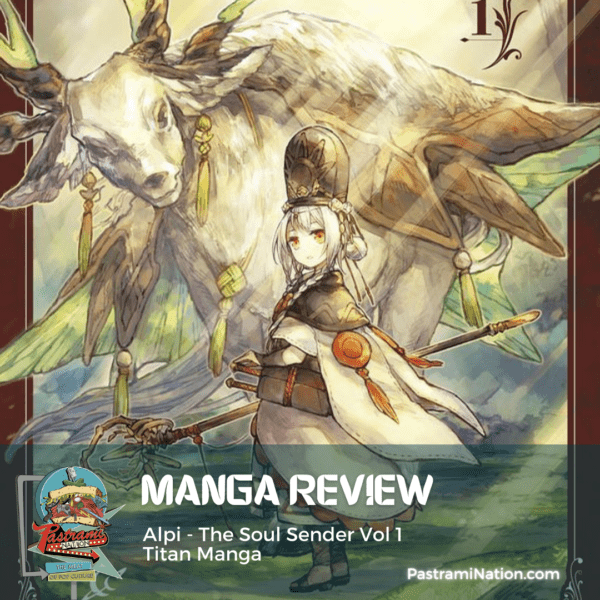 Life, Death and the Release to the Afterlife: "Alpi – The Soul Sender" Volume 1 Review
By Nolan P Smith
Editor
Once upon a time, I was immersed in the world of manga, eagerly devouring volumes week after week. But it's been ages since I've leafed through the pages of a physical manga. Thanks to Titan Manga, I find myself drawn back into the tactile experience, and let me tell you, it's a journey worth taking. Today, we embark on a thrilling adventure with "Alpi – The Soul Sender" Volume 1.
Crafted by the talented hand of Rona, this manga introduces us to a mystical realm teeming with divine spirits, the very essence of life itself. Yet, when these spirits meet their demise, a malevolent curse spreads, tainting all that it touches. Enter the Soul Senders, gifted individuals tasked with shepherding these souls to the afterlife, thereby breaking the curse's grip. However, with each soul they send on its way, they bear a portion of the curse with them. Our protagonist, Alpi, accompanied by her trusty companion Perenai, is one such Soul Sender. She journeys in search of her parents while aiding souls on their path to Heaven.
The first volume serves as a excellent introduction to Alpi and Perenai, shedding light on the intricacies of soul-sending and its toll on the Soul Senders. Rona has woven a narrative that takes a common manga trope—journeying across lands—and infuses it with a dark, deathly twist. The pacing is impeccable, and the artwork is nothing short of breathtaking. Witnessing the spirits in their decayed state is a sight to behold, a visual testament to Rona's artistic prowess.
Already, this volume has answered one pressing question: who opposes the Soul Senders in their noble mission? The last two chapters introduce us to the depths to which someone would sink to snuff out a spirit's life, and the motivations that drive them. It's a tantalizing glimpse into what lies ahead.
"Alpi – The Soul Sender" is a stellar addition to Titan Manga's library. I wholeheartedly enjoyed this inaugural volume and am anxiously awaiting the arrival of the second installment. Fans of hits like "Inuyasha" and "Demon Slayer" will find themselves right at home in this spirited adventure through mythical realms!
Rating: FOUR Pastrami Nations out of FIVE