Movies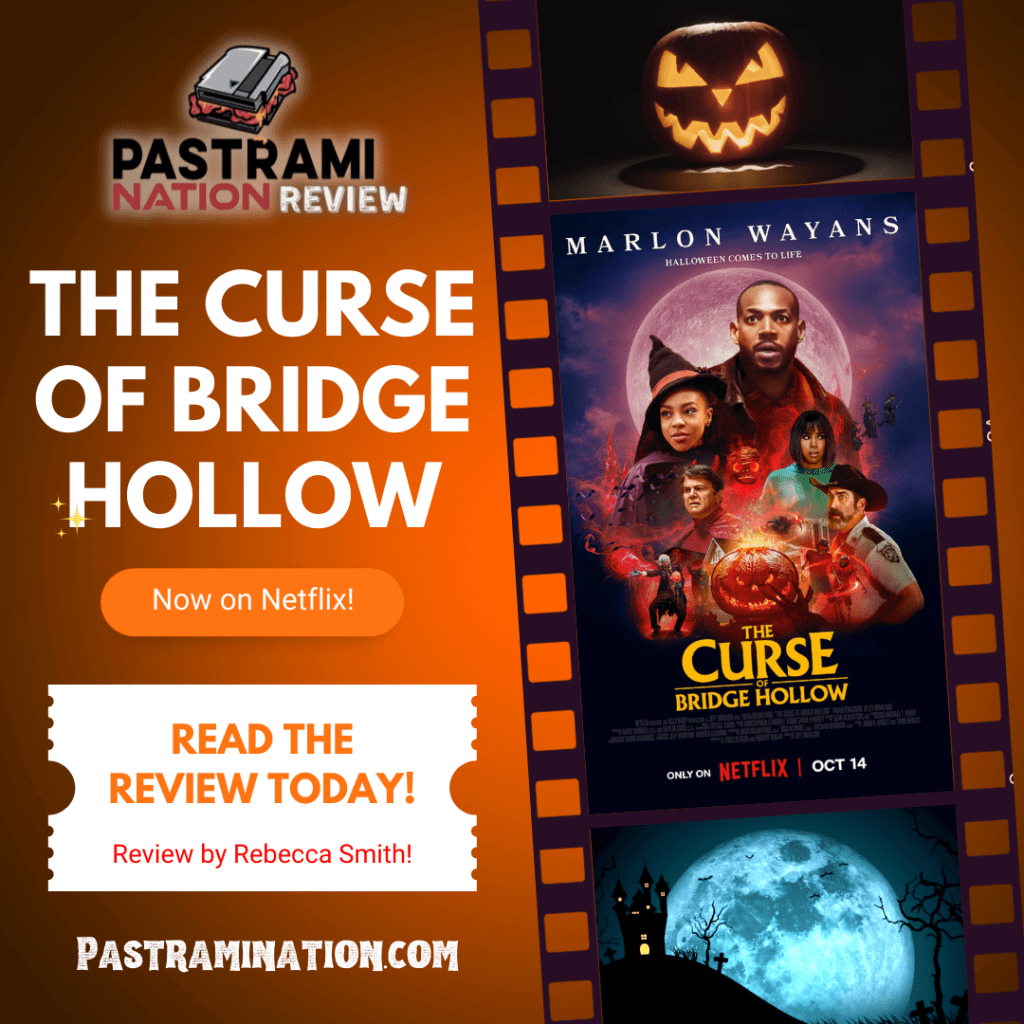 Movie Review: The Curse of Bridge Hollow 
By Rebecca Smith
We all know an important Halloween aspect is things coming back to life, so with that in mind, I am back after a hiatus to write this review. What is so worthy, you ask? Netflix's The Curse of Bridge Hollow.
The family can enjoy this Netflix comedy (as long as your kiddos are 12+, with some parental guidance suggested). We follow actor/comedian Marlon Wayans, who is paired with a familiar face, Priah Nicole Ferguson, or Erica Sinclair, from "Stranger Things." This daddy/daughter moves into a new neighborhood. One that takes Halloween very seriously. Because the family are city transplants and try to navigate the Halloween festivities with their fellow townsfolk, things are a little…sticky as Dad and daughter try to counter the curse that touches the town. With Wayans & Ferguson leading the cast, the old meets the new in this feature. The kids will laugh at the corny jokes, middle school stereotypes, and the portrayed parent-kid relationship. Those gut-hearty dad jokes are prevalent and had the whole family laughing. And parents can appreciate the nod back to our beloved Halloween films we faithfully watch yearly. The movie does not take itself seriously but is by no means a snooze fest, either.
I was honestly griping the other day that there was nothing to watch for Halloween, family fun. The movies are either too juvenile or full of adult content–much more than I feel comfortable letting my 13-year-old daughter watch. We really don't need tricks: explicit language, sex scenes, blood & gore in order to delight in quality time. "The Curse of Bridge Hollow" is a fantastic, stand-alone film. There isn't a long series of multiple movies needed to watch to understand it; no sequels that try too hard–just good, clean fun. Truly, a must-watch–a "popcorn" flick, as my hubby calls it. Don't let the clock run out–be sure to grab your loved ones, and some treats and let Halloween spirit–and laughter–fill your house!
Rating: FIVE Pastrami Nations out of FIVE