Art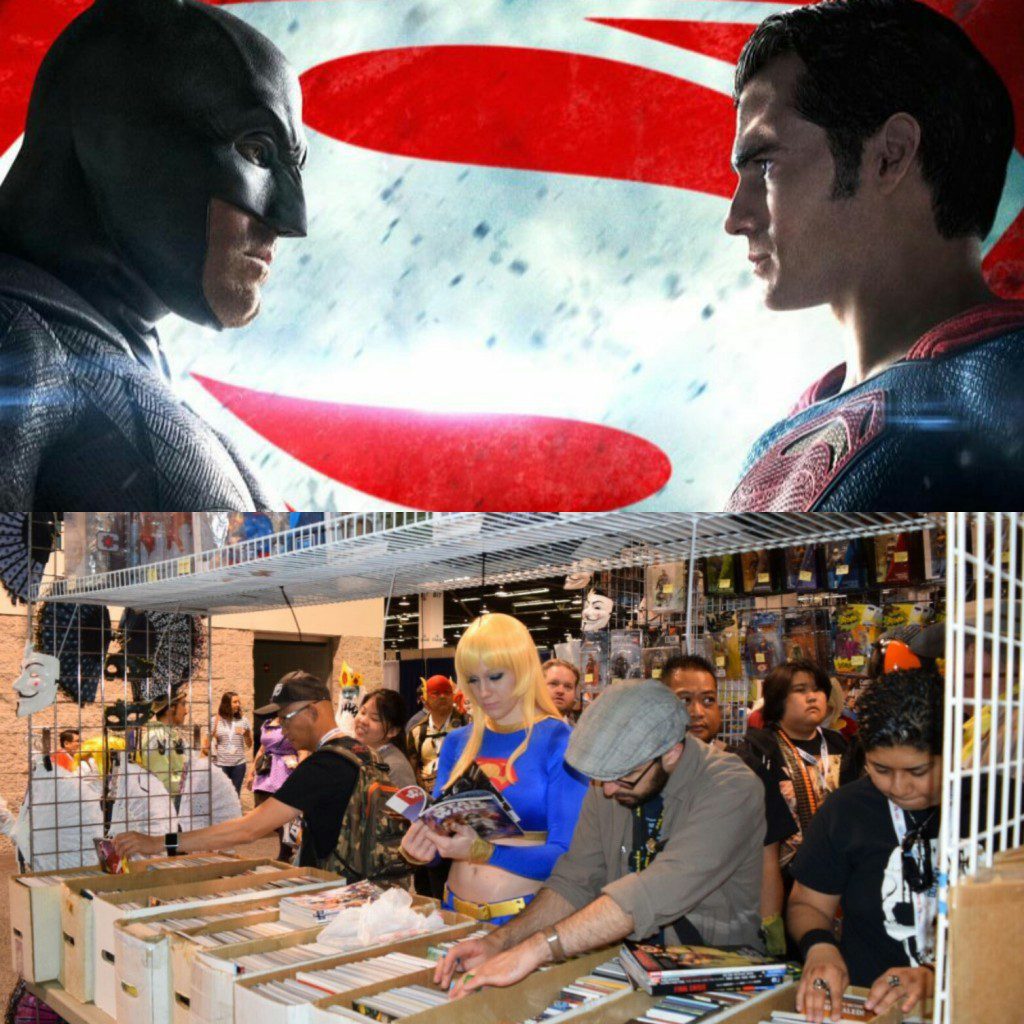 Pop Culture Corner: Superman V Batman and WonderCon to Dawn Next Week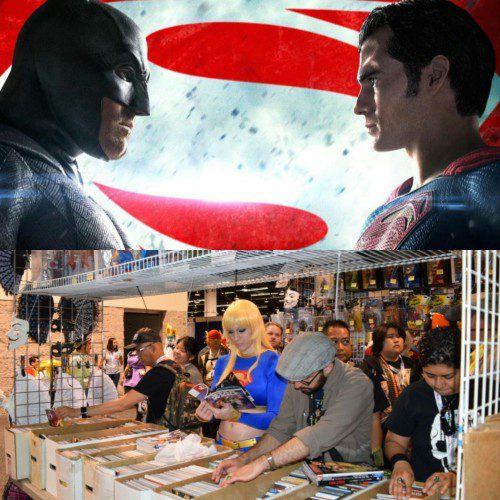 By Nolan P. Smith
(Originally ran on High Desert Daily)
Next week is a busy week for comic book fans- first, we get a movie we have all been clamoring for since we read a comic, and then we have a mega gathering of all things pop. First, let's start with Superman V Batman: Dawn of Justice.
The Zack Snyder directed film pits the two most iconic heroes in the DC Comics universe against each other in their first cinematic meeting. Henry Cavill dons the red and blue as the Man of Steel once again, and Ben Affleck puts on the cowl for his first outing as the Caped Crusader. What really has me excited for this film is inspiration the film draws from the classic mini-series, The Dark Knight Returns by Frank Miller. We will see a grizzled, established Batman out to take on the "alien" threat of Superman, who's battle against General Zod in "Man of Steel" left the city in shambles, and causing a concern for the safety of the world. Of course, those aren't the only heroes we will see, as Wonder Woman and Aquaman will make their cinematic first appearances, with rumored cameos by Justice League mainstays like the Flash, Cyborg and more. I am beyond thrilled to see this film, and I cannot wait to dissect the film for all its glory.
Now, next weekend is also WonderCon, one of the premiere comic book conventions in Southern California, which is held by Comic Con International- the same organization that puts on the biggest con of the year, the San Diego Comic Con. WonderCon takes place at the Los Angeles Convention Center, and boast a number of reasons for fans to make the journey. With exclusives being offered by a number of companies, including DC Comics, who will have variant comic books featuring Superman V Batman, Image Comics, which will have an exclusive hardcover of their series Tokyo Ghost, and Valiant Entertainment, which has an exclusive variant cover for their latest release, Archer and Armstrong #1. Tickets for Friday and Saturday are still available, head over to http://comic-con.org/wca to purchase your tickets before they sell out!
Nolan Smith is a longtime reporter with High Desert Daily, covering everything from the opening of a new comic book shop to a series on the effects of Alzheimer's Disease. A long time resident of the Victor Valley, Smith in well connected in the community, formerly being a board member for the Adelanto Chamber of Commerce. He is also the Editor and Co-Founder of Pastrami Nation- a pop culture news site filled with news, reviews and podcast on various aspects of pop culture, including comic books, video games, films, anime, manga, cosplay and more. You can visit Pastrami Nation at www.pastramination.com.