Comics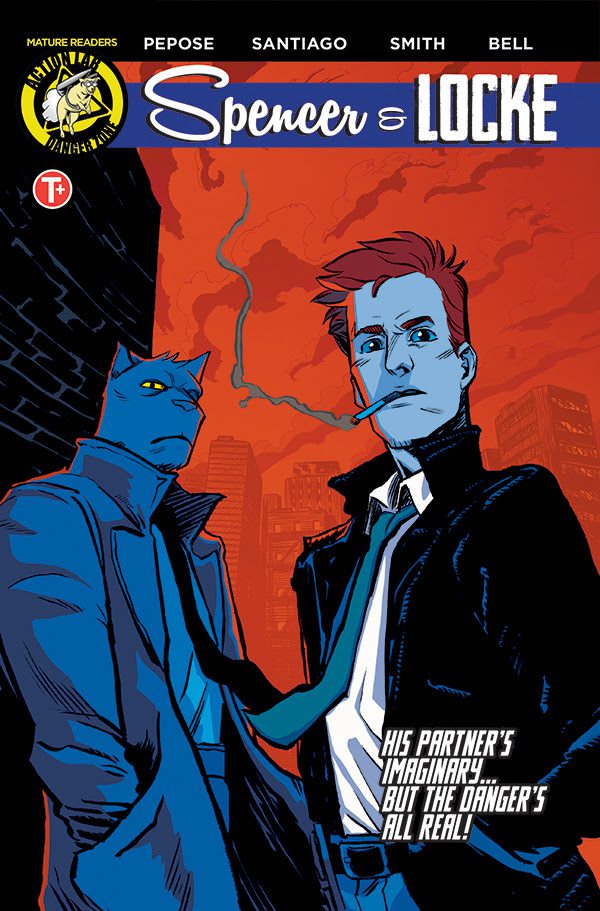 Spencer & Locke TPB Review: Imaginary Amazement
Action Lab's hit series Spencer & Locke is now a collected in trade paperback form
By Amie Macias
Action Lab's beloved series, Spencer & Locke is now collected in a four issue graphic novel. Created by David Pepose, Jorge Santiago Jr., Jasen Smith, and Colin Bell, this is an action packed detective story.
What detective story is complete without a little childhood trauma that drives the character to police work in the first place?  Here's a twist- the flashbacks: they're done in a Bill Waterson-ish style to separate the jumps between then and now. Present time has a Frank Miller-esque feel to them.  Add into the mix the best partner ever, (don't mind that he's an imaginary 6 ft. something panther to Locke, to everyone else he's a 12" stuffed toy), and you have one of the best comic stories I've ever read.
Hooked from the very first page, I read all four issues in one sitting.  Each twist fueling every page turned.  I especially enjoyed each of the variant covers that were included.
Hopefully, this won't be the last we see of Spencer and Locke. This book was all out fun!! Make sure to pick it up before the movie comes out!!
Rating- A must read: 10 out of 10.