Comics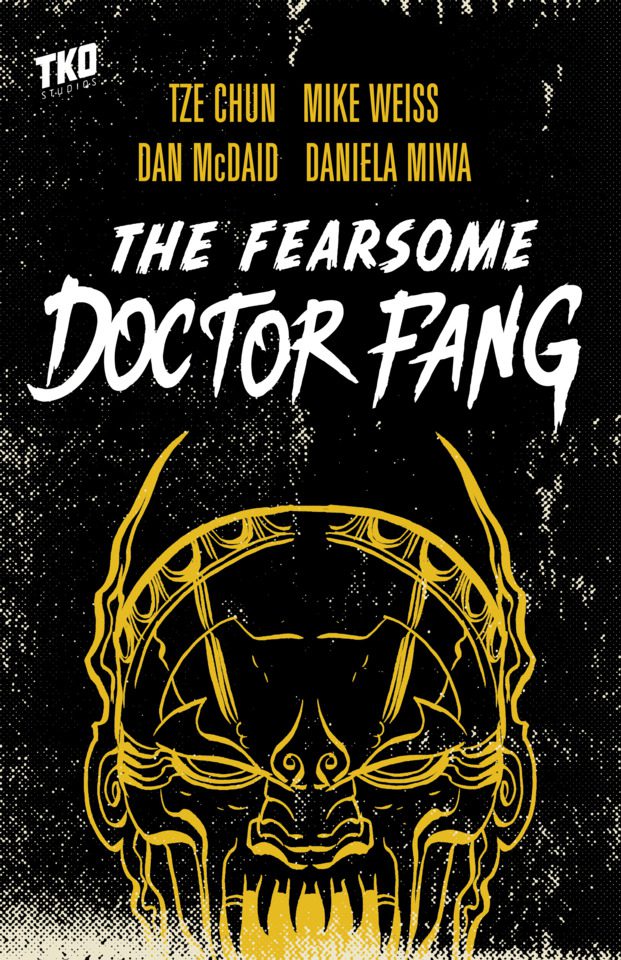 The Fearsome Doctor Fang Review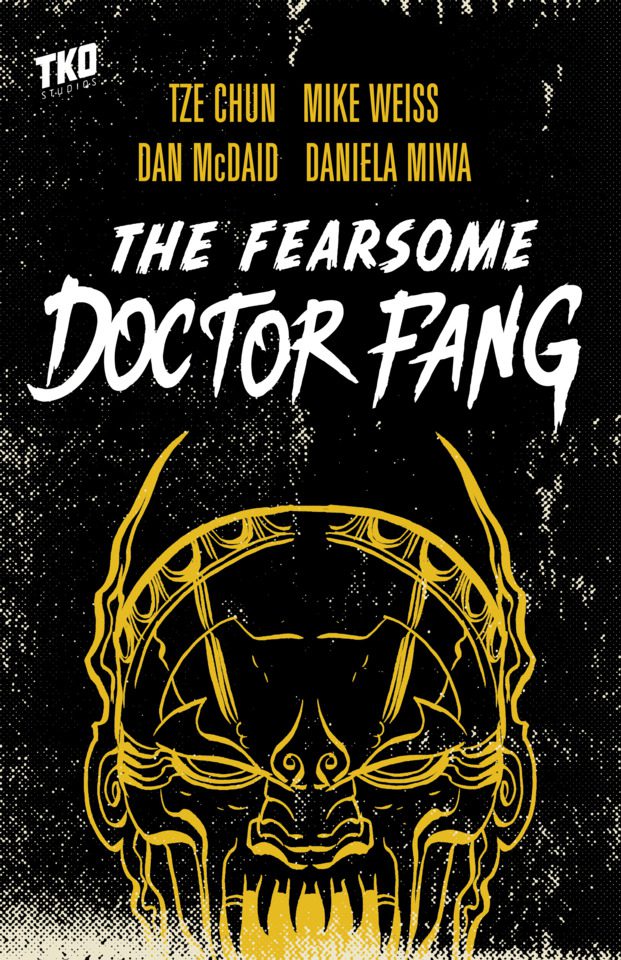 By Nolan P. Smith
I love checking out new comic book publishers. So when I heard that TKO Studios was going to be at a local convention, I made it a point to drop by and see what they had to offer. I purchased two of their collections to see how they are, the first one I picked being The Fearsome Doctor Fang. The throwback pulp appeal of the book stood out, so I dove in not knowing what to expect.
What I got was a hugely entertaining and satisfying romp into the world's most notorious and misunderstood villain. From writers Tze Chun and Mike Weiss, artists Dan McDaid, Daniela Miwa, and Steve Wands, we go back to a time of two-fisted heroes and zeppelins, of cops throwing down first and taking names later, and of a name fear around the world: Doctor Fang. When San Francisco police officers Nayland Kelly and his brother Patrick encounter Doctor Fang for the first time, it leaves Patrick presumed dead and Nayland on a path of revenge. Teamed with treasure hunter Alice Lecroix, the two set out to find Doctor Fang for different reasons. For Nayland, it is all about revenge; for Lecroix, it is getting back an artifact with ties to her family. But when they find Doctor Fang, not all is what it seems.
In a twist, it seems that Doctor Fang himself has manufactured the reputation of the fearsome Doctor Fang. In trying to become a force for good as an undercover agent, he realized he needed to create a persona, a story that strikes fear in everyone that hears it — kind of like a Batman-esque character but with a more menacing mask. Fang, Nayland, and Alice join together to head to China after the stolen artifact and the person responsible for Patrick's death, only to find danger at every turn. With the three against unspeakable odds, they must find a way to stop a madman from awakening an ancient power.
Chun and Weiss create a tale that feels like it was ripped from the days of Dick Tracy, akin to the Black Beetle and Rocketeer titles. McDaid's artwork is perfect for such a high energy tale, with designs that look fantastic. Everything, from the story to the colors and letters, works great here, and make for a memorable journey. I have one gripe with the book, and that is sudden emergence of a relationship between two of the characters, as it came out of left field for me with no build up. Other than that, I enjoyed The Fearsome Doctor Fang, and I look forward to diving into another TKO Studios book soon!
Rating: 8.5 out of 10.
Nolan P. Smith is the Editor and Co-Founder of Pastrami Nation. Being a reporter for the past ten years, he has worked for a variety of media outlets, from newsprint to the ever-evolving internet platform. Residing in Victorville, CA, writing has always been a major aspect of his life. You can usually find him at comic book conventions, looking for more amazing books to dive into, or at the gym at odd times of the night. You can follow him on Facebook, Twitter @nolanpsmith and Instagram @kakooee.