Comics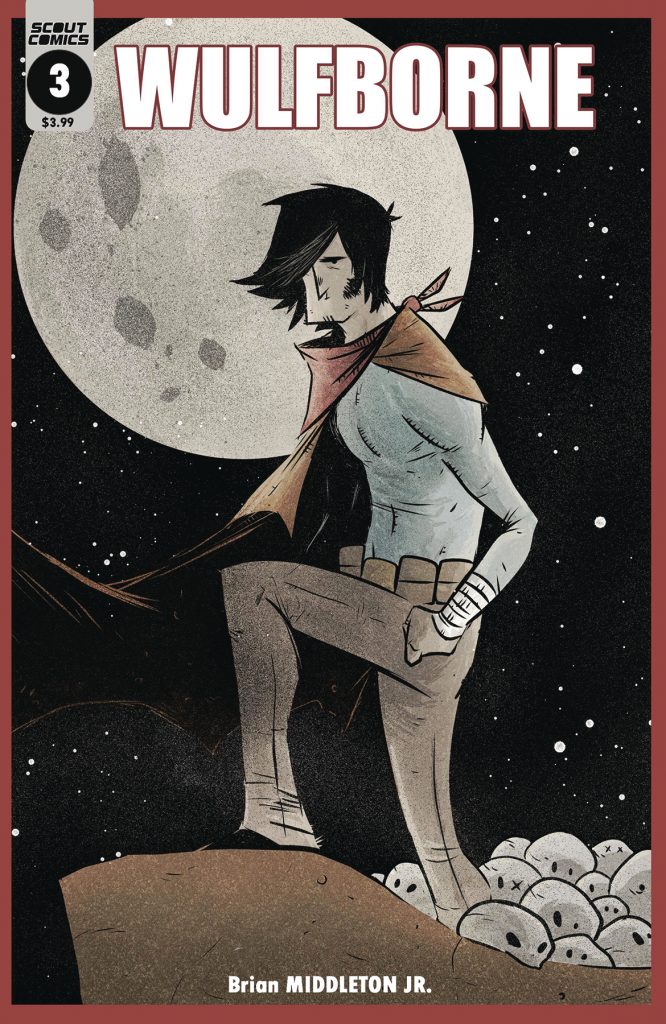 Wulfborne #3 Review- All Journeys End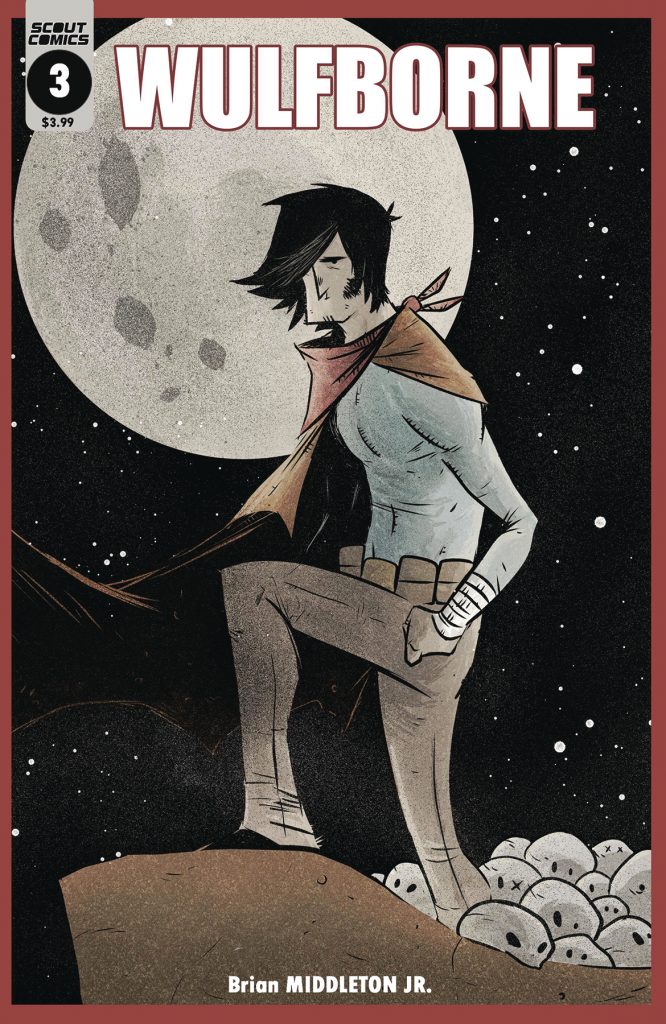 By Nolan P. Smith
With this third issue, we come to the end of Scout Comics' Wulfborne. From creator, writer, and artist Brian Middleton, we have reached the end of Wulfborne's journey to the darkness, all in hopes of being reunited with his love, Luna, or at least temper the pain.
With this issue, Wulfborne comes face to face with Wilda, the voice that called to him from the darkness. The evil one that tricked so many before in the same manner. The one that could end Wulf's pain. We learn what keeps Wulf and Luna apart, which gives a very mythological vibe to the overall story once again. Like star crossed lover kept apart from the land of the living and the dead, Wulf has a decision to make: let go of the love and become something he cannot come back from, or hold on to the words of Luna and find a way out of the darkness. This stark, black, white and grayscale story packs a lot of meaning and emotion, as we have all been faced with a similar situation, what's at stake varying, of course.
But when you are an emotional wreck, sometimes you see the world differently. Sometimes this world of brilliant colors becomes shades of grey. Middleton finishes off the story perfectly in my opinion and leaves the door open for more adventures if he has more to tell. I loved the series, from the first issue to now, and this issue kicked everything up a notch for me. The action was impactful, the panel by panel storytelling was spot on, and the ending was satisfying. Pick up this last issue, and the trade collection coming soon. Wulfborne is a sword and sorcery tale that will stay with you after you turn the last page.
Rating: 10 out of 10.