Comics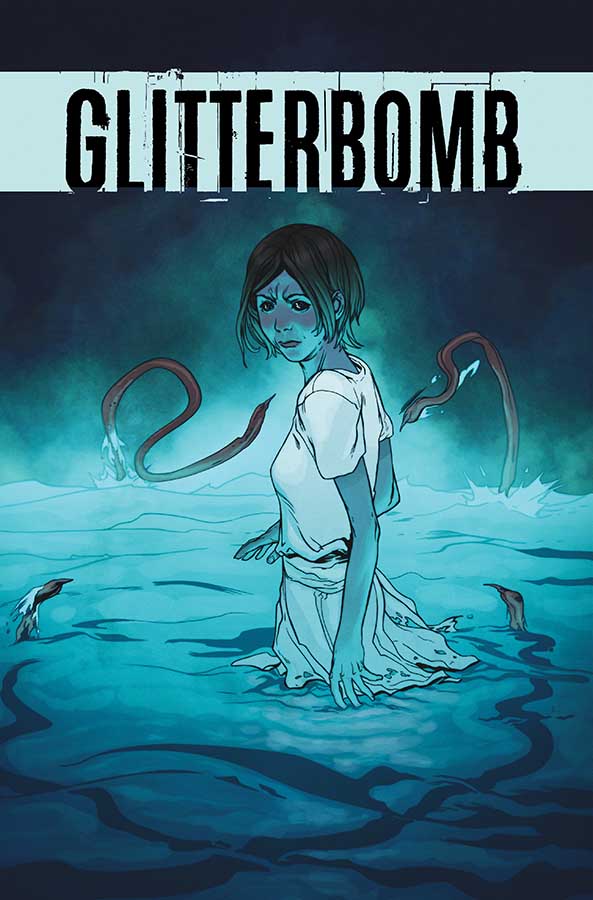 Glitterbomb #1 Review: Dropped the Bomb
Image Comic's Glitterbomb shows a less than glamorous Hollywood
By Nolan P. Smith
Jim Zub is one of those writers I follow from project to project. His work is spot on, he nails the dialogue, and he usually transports the reader to some fantastical yet real environment. Skull Kickers and Wayward being two examples of his awesomeness. Now, with Glitterbomb, we get more fright than fantasy, but that's not a bad thing.
The story is set in the seedy corruption known as Hollywood, as single mom Farrah goes through a grueling cold call casting for a part she desperately needs. Yet, she isn't as young or marketable as the other ladies, which weighs heavily on the actress to the point of losing it. This is where it turns weird, as it seems some sort of violent, alien being bonds with her, leading the fledgling actress down a path of accidental destruction.
Artist K. Michael Russell provides the visuals for this disturbing tale, and does so wonderfully. The fright and terror seen with the science fiction aspect of this book is well presented, but the human aspect is what really shines through. Those tough, awkward moments in life that make us cringe? They're right here for the world to see, and to recreate that kind of emotion takes superb storytellers on both sides of the spectrum.
Image Comics gets it right once again as the drop a Glitterbomb on the industry. Zub and Russell have created something very different, very dark and very entertaining.
Rating: 9.0 out of 10.
This comic book review was created in conjunction with QBC Toys and More, a local comic book and collectible shop located in Victorville, CA. Featuring new comic books every week, collectibles, action figures, original artwork, and more, QBC has something for the pop culture lover in us all. You can find them on Facebook at https://www.facebook.com/QBCToysandMore/.